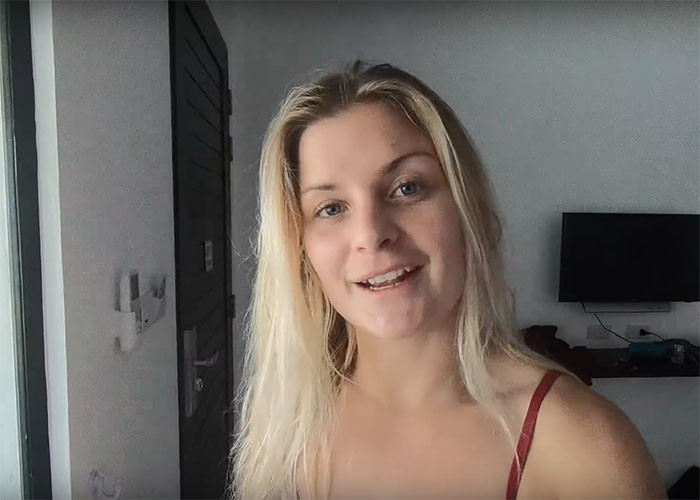 22 Nov

Carro Djupsjö and her YouTube Chanel

Two weeks ago, Carro Djupsjö starts her YouTube Chanel before leaving to Thailand.

She put her school books aside and packed her board bag.
I'M GOING TO THAILAND || VLOG #1
"How I got sick of being stuck in school so I packed my bags and went wakeboarding in Thailand."
Carro is a confirmed international rider but before the final stop of the WWA Wake Park World Series, she make a point on air tricks.
(RE) LEARNING AIRTRICKS || VLOG #2
"Only a few more weeks until the World Wakepark Series event, the Korat Pro. Air tricks is not my favorite but you gotta do what you gotta do."
Follow Carro from Phuket to Bangkok before the contest !
LAST DAYS BEFORE THE CONTEST! || VLOG #3
"From Phuket to Bangkok and onwards towards the upcoming Korat Pro of Cable wakeboarding. I'll be uploading videos every wednesday so subscribe if you wanna be the first to know! :)"
WAKE PARK WORLD SERIES || VLOG #4
"Come with me on the final stop in the Wake Park World Series!"
SUBSCIBE TO HER YOUTUBE CHANEL HERE
MORE INFOS ABOUT THE KORAT OPEN 2017 ON #UNLEASHEDWAKEMAG
Carro Djupsjö and her YouTube Chanel